The Project Manager Gantt Chart is a free project management Gantt chart template for tracking project tasks against their allocated time. The tool provides a simple and quick setup and can track a project of any length.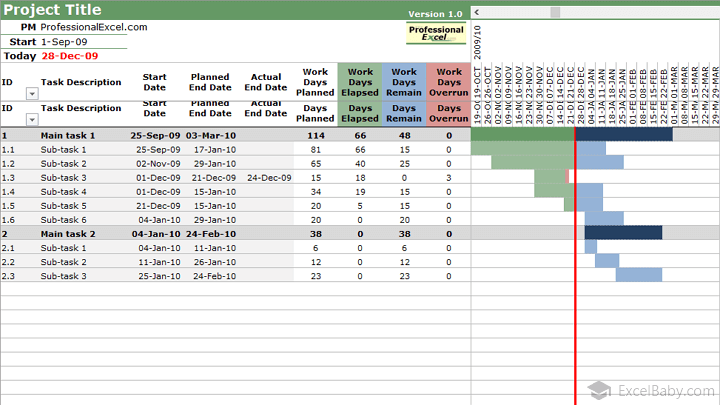 Apply to
Excel 2003 and later.
Supported language
English.
Download
You can choose either the original weekly view or a version that shows a daily view for short term projects.
Project Manager Gantt Chart 1.1 Weekly Display
Project-Manager-Gantt-Chart-1.1.xlsm –  105 KB
Project Manager Gantt Chart 1.1 Daily Display
Project-Manager-Gantt-Chart-1.1-Daily.xlsm –  107 KB
Project Manager Gantt Chart 1.1 3 Year Display
Project-Manager-Gantt-Chart-1.1-3-Year-Display.xlsm –  374 KB
Project home page