sometimes if you want to set the column width or row height to centimeters or inches for some purpose, how could you solve this problem?
Set the column width to centimeters
Click View tab, in Workbook Views group, click Page Layout button.
To change the column width, do one of the following:

Right click the column header, choose Column Width, in the Column width box, type the value that you want.
Change the width of columns by using the mouse: drag the boundary on the right side of the column heading until the column is the width that you want.
Video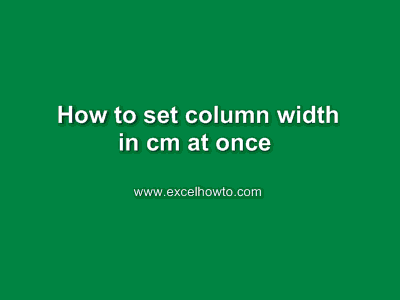 Set the column width to inches or millimeters
Click File tab or Microsoft Office Button (Excel 2007), click Options, in Excel Options window, click Advanced, under Display section, you can change the measurement unit to inches or millimeters in Ruler units.

The rest step is the same as Set the column width to centimeters.